Our amazing Trainers will ensure to give you all their knowledge and expertise to build a successful lash career!
Chanelle Ariane - Director
Chanelle Ariane is a Master Lash Artist  beginning her career nearly 10 years ago. With no previous beauty experience she started to build a lashing business, when she realised her the demand for lashes. She was one of the first in her area to do Russian Volume Lashes and gained clients from all over the UK. Shortly Fabulash Professional was made. 
Chanelle as Director is responsible for lash product quality, development, and training. She is continuously developing products to stay up to date with the ever growing market. The industry has begun to take notice of her passion and expertise, which are manifested in Fabulash Pros' product lines. While her role as Vice president of Director keeps her busy, she has made it a priority to still make time to continue her lash practice which is  focused on VIP clients.
No matter the growth of Fabulash Professional, Chanelle plans to continue lashing, which is the aspect of the industry she fell in love with  in the beginning.  A client's  smile as she looks in the mirror for the first time at a set of perfectly applied, beautiful lashes is still the most gratifying part of her day. Additionally, as the company's on-the-ground lash expert, it keeps her in touch with the industry's constantly evolving trends and allows her to relate to her students in ways most instructors can't. If she could provide one piece of advice to new lash artists, it would be that a lashing career is a journey that is best traveled with a positive attitude and with special attention to each clients' needs. You must be passionate and committed to creating beautiful lashes. It takes time and dedication to build a successful career.  It is with this in mind that Chanelle has built her career and looks forward to every new challenge.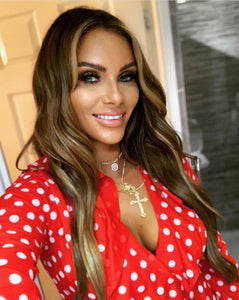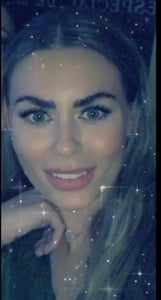 Leanne Priestley - Lash Artist & Educator
Leanne is a dedicated lash artist and educator that loves all things lashes and beauty. She views lashing as a form of art and loves to educate fellow lash artists the transformative effect it gives to their clients. The responses from clients are so special, which motivates her to only offer the best for her clients. She believes that everyone is capable of doing the impossible and encourages others to open up to a new perspective for growth. She has been in the industry for over 15 years building an amazing reputation within her field.
Leanne started beauty straight from school. She fell in love with the transformative effect and felt an instant connection and credibility from her clients! Leanne is known for her friendly, calming persona which makes her an amazing trainer. AS we know lashing requires time, practice and patience. Leanne is approachable which makes students really take to her.She trained with Fabulash Professional herself in 2017 to update her lash skills and started using their products instantly. She couldn't believe how luxurious the products looked, but also how functional they were at an affordable price! It was unlike any other company and she knew she wanted to be a part of the company. She continues to share her knowledge with students and hopes to make every training fun, yet extremely informative!
Heather Pickford
Heather joined Fabulash Professional in 2019 training with us herself and instantly using the luxury products. As a trainer she cherishes her opportunity to have a platform where she can teach and empower lash artists from all walks of life to continue their growth within the beauty industry.
Heathers career took off when she did a Make Up course with Cassie Lomas 2011. Shortly after she decided to get her very first set of lash extensions. It was right then and there that she fell in love with every aspect of it. From the lash naps to the long beautiful lashes but most of all, it was the idea of making a client feel just as beautiful on the outside as they are in the inside. It was then that she decided to pursue lashing by going through extensive training. 
After mastering the art she knew that there was something more that she wanted to do and with Fabulash Professionals support it gave her the opportunity to break barriers and offer high-quality training to all students. Heather strives to provide her expertise and knowledge both personally and professionally to each student that joins the training so they are able to continue to elevate the lash industry.